Your Dependable Escondido, CA Remodeling Company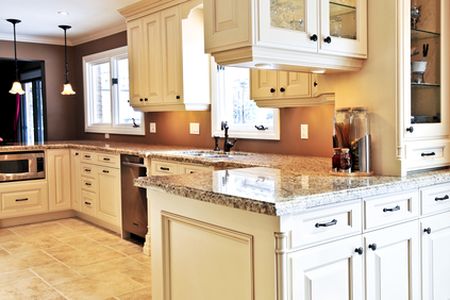 Are you looking to overhaul the look of your Escondido area home? If you are, then you need to call Artistic Design & Remodeling. We offer a variety of services that will get your home looking brand new. Just a few of the services we offer include the following:
Bathroom remodeling
Kitchen remodeling
Room additions
And more!
When it comes to quality work, you can't go wrong with our Escondido remodeling company. We have the experience, resources, and know-how to get your home looking and functioning its very best with fresh remodeling work.
Top-Rated Bathroom Remodeling Work in Escondido
Your bathroom is an essential room in your Escondido home. You can't help but revisit it again and again every day, so it would be worth your time to get it fixed up so that you can fully enjoy the time you'll have to spend in it.
That's, of course, where we come in. We offer bathroom remodeling services that will get your bathroom looking and functioning its absolute best. Whether you need new flooring, fixtures, or an entirely overhauled bathroom design, you can rely on us for high-quality work.
Get Your Kitchen Looking like New with a Remodeling
The kitchen is one of the most useful rooms in your home. This means it is also one of the most USED rooms, and you should take care to ensure your kitchen is convenient to you. In fact, you should strive to make it a joy to use, and you can do just that by overhauling some of its key installations:
Cabinets
Flooring
Countertops
General layout
If you're looking to get your kitchen upgraded in terms of both appearance and functionality, you need to give our Escondido team a call. We offer kitchen remodeling work that will have you enjoying the kitchen of your dreams before you know it.