The Remodeling Contractor in Encinitas, CA That You Can Trust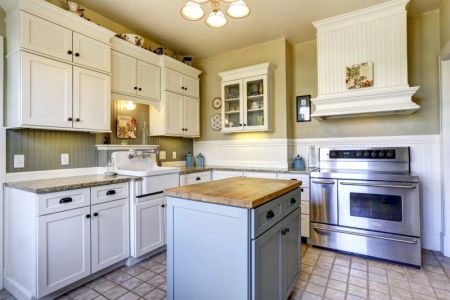 When it comes to Encinitas remodeling contractor services, will you know who to call? Hiring just the right industry expert is nothing to take lightly.
Keep in mind, the success of this project is about much more than liking the final results, although that obviously matters a great deal, as well. It's about hiring the right expert, staying on budget, and getting your priorities in order and included in the design.
While we happen to know we're the best candidate for the job, we don't fault you for still wanting to do your research. It's what every homeowner and consumer should do, especially since we know you'll still end up back here with us, requesting we take care of your Encinitas home.
Kitchen Remodeling for Your Encinitas Home
Having a successful kitchen remodeling job for your Encinitas home is as much about the mistakes to avoid as the things you should do.
So, before we get started on tackling your kitchen renovations, consider this:
Don't overlook the importance of supplemental lighting. Sure, natural lighting is great but it's not always present or plentiful. It's better to add too much lighting and not use it that often than to wish you'd had more lights installed.
You really want to be careful about where your refrigerator ends up. Don't make it an afterthought. This is the most commonly used appliance in the kitchen and it's important to be able to have easy access to it. Have counter space nearby for relocating items and don't place the fridge where the door will hit walls or block doorways.
Designate the island as either seating or a place for cooking but not both, unless space allows for a large enough island. Placing seated guests over a hot surface is not a good plan.
Contact us now and let's get started on your Encinitas remodeling contractor service needs.