Your Trusted Home Remodeling Contractor in La Costa, CA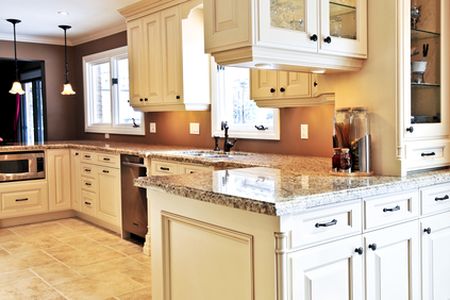 The key to finding the right La Costa remodeling contractor for the job is not making your selection based solely on the lowest cost. People often confuse saving money with getting good value.
A cheap price gets you cheap labor and products, then you end up paying someone else to do the job again correctly, so how does that save you money? Make your main objective about getting good value.
Value means you get high-quality work and materials for a more than reasonable price; the result is long-lasting performance and optimal longevity. Let us help you take the best care possible of your La Costa home.
Avoiding Common Bathroom Remodeling Mistakes
Don't just settle for a passable bathroom remodeling job for your La Costa home. Learn about mistakes to avoid, including hiring the wrong professional, and make certain your project is a success.
While the bathroom may not be the most scenic of interior spaces, some details are less visually appealing than others. That being said, plan your design so that the toilet is not the focal point, especially when the door is left open. And trust us, the door always ends up left open.
Don't neglect the need for storage. Too many homeowners try to keep a minimalistic, simple, open design, especially for smaller bathrooms. Unfortunately, this makes it impossible to store necessary items and makes the space less than user-friendly.
Aside from storage, the two most vital elements for a functional bathroom are supplemental artificial lighting and ventilation. Fail to include enough of both of these and you're going to be disappointed with the final outcome.
Take your budget seriously. It's not a mere financial suggestion; your budget is meant to be strict and you'll still likely go over it. Don't go over too far or you could end up running out of funding.
Make the most of your project by contacting us for La Costa remodeling contractor services.