San Diego's Leader In Outdoor Living Areas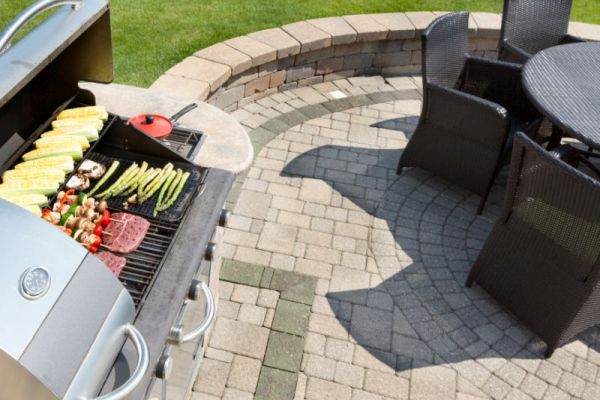 Making the most of your home includes adding outdoor living areas to San Diego homes. You need a skilled and experienced remodeling contractor to make the most of the job and make the best use of your exterior space.
Adding outdoor living areas to local area homes enables homeowners to enjoy and make full use of their home, well beyond the four interior walls. As lovely as your home may be, if you don't use your great outdoors its full potential, it's wasted and Artistic Design and Remodeling can help.
Especially since you've got a variety of options for this outdoor space. The good news is we can work with almost any size space, including uniquely shaped outdoor spaces.
Considering Your Options
When it comes to making the most of outdoor living areas, it starts with knowing what some of your options are. If you'd like to branch out and see what possibilities your great outdoors hold, here are a few things to think about:
Keep it Classic!
For many homeowners, the classic look of a patio is good enough. This still classifies as an outdoor living space, it's just tamer than what many homeowners are now drawn to.
Extension of the Living Room
Another approach is creating what looks like a living room, sans the walls. The furniture will have a similar look and feel and you can even incorporate elements that make it feel like a homey interior, such as a fireplace.
Maximize the Pool Space
Don't just have a pool; have a place that enables you, your family, and your guests to make full use of the pool and practically live poolside. It's a great place to lounge the summer days away.
Make it a Man Cave
Watch the game, poor beer from a tap, grill, and so much more. We can enclose it enough to weather rainy days while still keeping an open feel and we can even incorporate a pizza oven for the ultimate tail gate events!
Home remodeling means more than what you may think! When it comes to branching out and adding outdoor living areas in the San Diego area, contact us for superior results.
Recent Articles
Outdoor Living Spaces For Any Budget
If you haven't yet transformed your backyard with options for outdoor living spaces, you're doing yourself a great disservice. It also means you're wasting valuable real estate, literally. Your ho […]
Signs Its Time For Bathroom Remodeling Job
It's easy to overlook the need for bathroom remodeling, as long as nothing major is wrong with your existing bathroom. Yet, the desire to update and upgrade this space is reason enough to make major […]