Top Signs It's Time For Bathroom Remodeling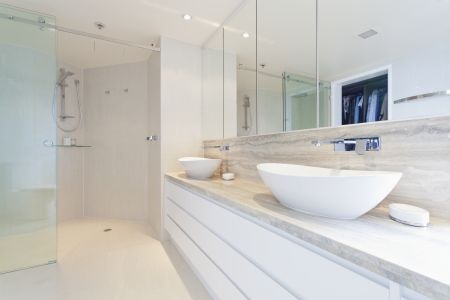 It's easy to overlook the need for bathroom remodeling, as long as nothing major is wrong with your existing bathroom. Yet, the desire to update and upgrade this space is reason enough to make major changes.
Bathroom renovations are suitable if, for no other reason, you feel like just changing the look. The longer you've lived in your current home, the more likely it is that you've grown tired of the look and know the details you'd change to make it more user-friendly.
If possible, try to avoid changing the layout so that you have to move any plumbing or electrical components. Yet, if that's what it takes to get the job done, so be it, and it's time to consider some of the reasons you may want to hire a remodeling contractor and makeover that bathroom space.
Bathroom Renovations: Moving Past the Planning
Top signs you need to stop thinking about remodeling your bathroom and start getting proactive about changing it:
Believe it or not, insufficient lighting is a big deal when it comes to your bathroom. Aside from setting just the right mood for relaxing in your garden tub, it's about functionality. You need quality lighting to take care of tasks such as shaving or applying makeup. So, if you've been dealing with a lack of lighting, stop putting it off and get this space renovated and add plenty of lighting.
If you've had a major change in your family dynamics or household, you'll likely need to adjust your bathroom to match. Whether it's getting married, having a child, or moving parents in for aging in place, the bathroom is going to need some alterations.
In need of updates and upgrades
If you need major repairs, you know you need renovations. But maybe it's just a space that's seen better days. If you're embarrassed by the current state, dread spending any time in it, or would rather just leave the light off while using it, it's time to make some major changes.
Don't keep procrastinating; call our San Diego remodeling contractor team and schedule your bathroom remodeling. At Artistic Design and Remodeling, we go above and beyond to take care of the needs of our clients.