San Diego's Leader In Home Additions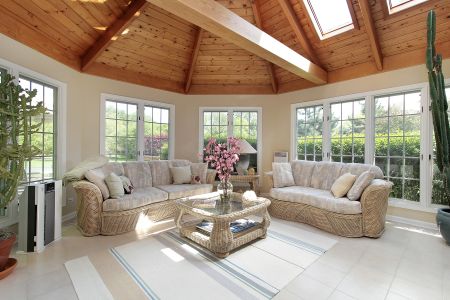 Home additions in the San Diego area come with a number of very real benefits. For one thing, being able to renovate can prevent the need to relocate; why move when you could improve?
Home additions are an excellent way to increase the amount of living space your home has while also providing you with the opportunity to truly personalize and dramatically increase the value. You can consider this a wise investment back into your own home because you'll increase the usable space, functionality, your enjoyment, and the value.
At Artistic Design and Remodeling, we can manage your home remodeling and addition project from start to finish. We're the remodeling contractor in San Diego specializing in home remodeling and offering full service design build packages, offering high-quality craftsmanship.
Garage Conversions
Very few homeowners even bother to use the garage for automobile and equipment storage anymore. Make optimal use of this existing space with home addition in the form of a garage conversion.
We'll assist you in the initial design of your garage conversion to the final phase of completion, ensuring just the right finishing touches are applied so that you get exactly what you want out of this project. Don't settle for anything less than the best when it comes to the work that goes into the finishing touches that make your house feel more like a Home Sweet Home.
Sunroom Addition
Adding a home addition in the form of a sunroom can do so much for the beauty and enjoyment of your home. From concept to design and from construction to the finishing touches of decorating, Artistic Design and Remodeling is the contractor that you can rely on for professionalism, expert craftsmanship, long-lasting quality and results.
Our home addition expert designers are creative, experienced and professional. So whether you have the perfect enclosed outdoor living space in mind, or need our creative input, we can make this happen for you.
In-Law Suite
More and more homeowners are making the wise choice to add an in-law suite to their existing house. It's important to be able to put family first and bringing an aging parent to your home to age in place shouldn't feel like an inconvenience.
It's still much more cost-effective to alternative methods, such as assisted living spaces, but helps you and your loved ones stay better connected. If you're considering any of these exciting home additions in the San Diego area, give our experts a call today.
Recent Articles
Outdoor Living Spaces For Any Budget
If you haven't yet transformed your backyard with options for outdoor living spaces, you're doing yourself a great disservice. It also means you're wasting valuable real estate, literally. Your ho […]
Signs Its Time For Bathroom Remodeling Job
It's easy to overlook the need for bathroom remodeling, as long as nothing major is wrong with your existing bathroom. Yet, the desire to update and upgrade this space is reason enough to make major […]