Artistic Design and Remodeling: Oceanside, California's Premier Remodeling Contractor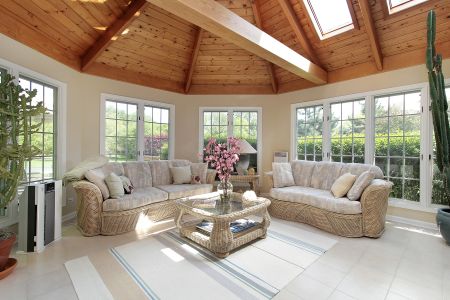 Artistic Design & Remodeling wants to make sure you really see the limitless possibilities your Oceanside home holds. The most effective way to accomplish that is by letting an expert remodeling contractor unleash that untapped potential.
We're design and remodeling experts, and it gives us great pride to be able to show homeowners what their dwelling could look like. Even better, we love the opportunity to bring this vision to life for our clients.
Are you living in an Oceanside house or the dream home you've always wanted? If the answer isn't the latter, let's work together to change that.
Turn up the Heat With Kitchen Remodeling
If you're ready to transform your current culinary space from drab to fab, now is the time to get started. Our expert kitchen remodeling service will provide you with a user-friendly, energy-efficient, and cozy-as-could-be kitchen.
Some quick tips to ensure that your renovation project is a success:
Get Organized
Include More Storage
Implement Sufficient Lighting
Plan for Counter & Landing Space
Put Microwave at Appropriate Level
Some of the most critical traits of your kitchen may not even be the details that you think of the most. It's surprising to find out what makes a dramatic impact on the layout and functionality of your kitchen. Even if this isn't the room you use the most, it's probably the cornerstone of your Oceanside home. We want the look and feel of this space to reflect that, so let's get started today.
Services Our Experts Offer
The Artistic Design & Remodeling name has become synonymous with service excellence. We've worked hard throughout our 30 years of industry experience to master the art of customer service, as well as design and function.
Part of the flawless reputation that we've earned is based on our ability to offer the customers what they need the most. That's part of the reason why we offer essential services such as:
Remodeling
Kitchen Remodeling
Bathroom Remodeling
Home Additions
Whole House Remodeling
Custom Cabinetry
Design Services
Outdoor Living Areas
Imagine the home you have now, only better. Our services are also intended to help families convert their existing home into a more usable space to prevent moving.
Why relocate if you can renovate? This approach saves you time, money, and stress.
Plus, it prevents giving up your location, school district, neighbors, and everything else you've grown to love about the place you already call home. What's stopping you from getting started?
Put in the call today to our team of experts and get superior service from the best local Oceanside remodeling contractor. .