Your Experienced Remodeling Contractors in San Marcos, CA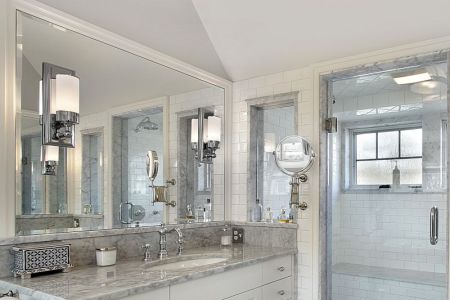 You're bound to spend the great majority of your free time in your San Marcos area home, so you should make sure your home is a beautiful and enjoyable place to spend all that time. If your home isn't quite at that level, you need to call Artistic Design & Remodeling. We can get your home looking its very best thanks to the great services we offer:
Kitchen remodeling
Bathroom remodeling
Home additions
And more!
Whether you want a few select rooms or your entire home to be remodeled, you can depend on our San Marcos remodeling contractors to provide top-notch work. Before you know it, you'll have a home that looks stunning, and you'll be eager to get back to it and enjoy its beauty every day.
Get Your Bathroom Looking like New Again with Our Remodeling Work
Your bathroom: It's bound to be your first stop in the morning and your last stop at night as well as a regular stop throughout your day. So, since your days are bookended by that particular room and since you'll spend so much time in it, doesn't it make sense that it looks and functions like a dream?
We certainly think so, and we can help your bathroom to look and function like this thanks to our bathroom remodeling work. Whether you're looking to update a few fixtures or to overhaul the entire place (walls, floors, fixtures, etc.), you can depend on our San Marcos team to make your bathroom a room you'll look forward to paying a visit to.
Quality Kitchen Remodeling Services for Your San Marcos Home
Right up there with your bathroom is your kitchen when it comes to important rooms in your home. Your kitchen is where you'll prepare your meals, make up snacks when the urge strikes, or simply enjoy coffee with friends. Since your kitchen is so central in your life, you need to call us to get it in the best shape with a remodeling.
New cabinets
New countertops
Updated color scheme
New plumbing fixtures
We can update your San Marcos home's kitchen in all of these great ways, just to name a few. In no time, your kitchen will look like a regular work of art, and you'll find yourself eager for the time when you make your next meal or otherwise get to work in your kitchen.