Top Tips For Starting Your Kitchen Remodeling Job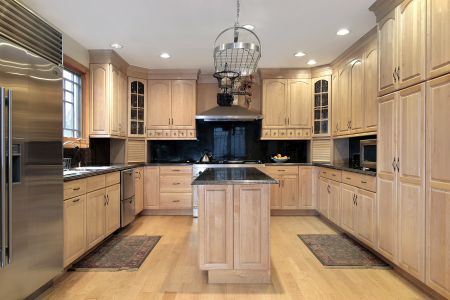 Deciding to take on a kitchen remodeling job is a great idea. However, sometimes it's the getting started that seems to be such a big ordeal.
It can be overwhelming and you may feel that you don't even know where to get started. If you need some help finding your way to get this project going, here's some helpful information for you.
There are two main reasons kitchen renovations end up being put off for so long: project feels overwhelming and it's difficult to envision the final outcome. Homeowners picture the potential noise, mess, and cost and forget how rewarding the improvements will be, after the fact.
Stop procrastinating when you could be that much closer today, to the kitchen of your dreams, just by getting motivated to begin the project.
Start preparing and getting inspired
Maybe you can't yet see how your own kitchen will look. However, you can start getting inspiration from images of other kitchens you love. Start shopping around, even if only online, and collect images on a Pinterest board of components you like that you could maybe incorporate into your own kitchen design.
Make a priorities list based on your own personal wants and needs
A common mistake homeowners make is not having a priorities list. They spend a chunk of their budget on things they think they need but don't care that much about. When the time comes to get those features they actually care about, they discover the budget is already over and end up settling for less than what they want. Don't make this mistake.
Like your priorities list, you should also have at least a top 3 list of goals you expect to accomplish by taking on this job. Some examples include making it more user-friendly, increasing the counter space, or maximizing the property value of your home.
Too many homeowners make the mistake of attempting to throw a financial plan in place after they've started the project. This leads to overspending. Have a budget in place and you'll feel better about starting the project.
Set a timeline for your remodeling job
The time it will take to complete your project obviously depends on a number of factors, such as how extensive the work is and how many crew members will be tackling your job. There are some details that can help you speed up the process; remodeling your cabinets versus replacing them, for example. Although your project will probably stray past the deadline, it's a common occurrence, having an idea of just how soon you could have a new culinary space helps with motivation.
Take your time screening candidates so you can feel good about who you hire, not pressured or rushed. Once you have a professional to work with, it's much easier to feel good about the job and get excited about getting started.
The good news is that you've found the right San Diego remodeling contractor, so give us a call. Artistic Design and Remodeling is the team to contact when you're ready to tackle any renovation or home improvement job.